Giuseppe Ruglioni Shihan
(1953-2016)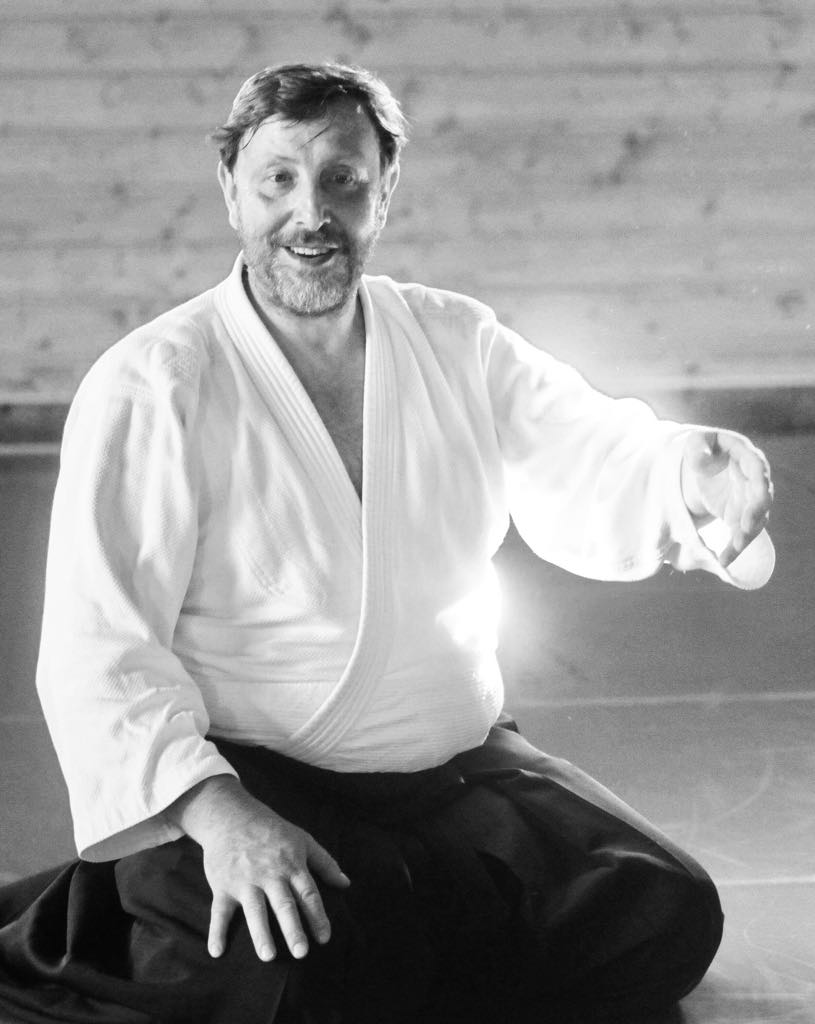 Giuseppe Ruglioni was born in 1953 in Bogota, Columbia. After his family returned to Italy, he achieved his university degree in history at the University of Florence.
He started practicing judo and later aikido in his younger years. When he was a 2nd Dan aikido master, he met with Sensei Koichi Tohei in a Shin Shin Toitsu Aikido seminar. Tohei Sensei had a great impact on him, so he devoted himself to practice Kiaikido. As disciple of Sensei Koichi Tohei and Sensei Kenjiro Yoshigasaki he achieved the 8th Dan in Kiaikido (he became Shihan: master of masters). He was one of the highest ranked representatives of Kiaikido. He worked as one of the lead instructors at Ki No Kenkyukai International Association. And led the Ki Dojo in Florence.
As part of his work he published several books about the deeper understanding of Aikido, which gave all a guide to practice.
He regularly held seminars all over the world, mostly in European and south-American Dojos. He also cooperated with several centers for disabled and elderly people. He supported them using the principles of Ki and Aikido. His teachings resulted in rehabilitation and improving the quality of their daily life.
In 2001 he taught the first time in Hungary. His teaching inspired us into the formation of the first Hungarian group, because we were very keen to practice. Then the Hungarian Kiaikido organization was formed as the "Falevelek" Cultural and Health Care Public Benefit Association. He held multiple-day seminars 2-3 times a year in Hungary and welcomed us wherever he was giving a seminar.
He continuously supported our organization's work with his aid and professional supervision until his death in February 2016.
Although his colorful personality and captivating nature is irreplaceable, his thoughts and teachings will guide us forever.